Comedy at the Quarry
Quarry Park

Join us for a night of comedy on Sunday, October 1st! The Platinum Living Amphitheater at Quarry Park will feature Bruce Baum, Blake Clark and your MC – Tom McClain! Bring a blanket and a sense of humor for a great night of entertainment. Attendees must be age 18 and up.
WHEN: Sunday, October 1st, 5:30 p.m. – 8:00 p.m. Gates at 5:30pm, show starts at 6pm
LOCATION: Platinum Living Amphitheater at Quarry Park, 4000 Rocklin Road
TICKETS: Available at Eventbrite.com
FOOD TRUCKS:
Sweet Valley Kettle Korn
Dave's Dawgs
Frozen In Time Shaved Ice
Jersey Mike's Subs
JJ'S Smoke N BBQ
PARKING: $5 Parking fee. Find where to park and the drop-off locations in the Quarry Park Parking Map. [View Map]
RULES & REGULATIONS: Please review this link in regards to approved lawn chairs, outside food and beverage, and more.
AGE: Due to the content of the show, we have deemed it 18 and over only. Valid ID's will be required and checked upon entry. We reserve the right to refuse entry for those unable to produce a valid ID. All ticket sales are final and non-refundable.
COMEDIAN BIO'S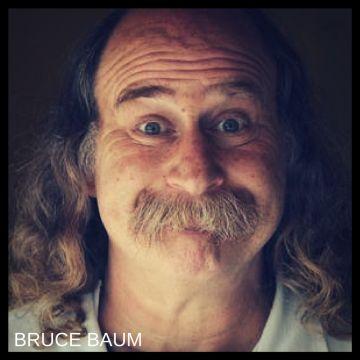 Bruce Baum -
Bruce Baum was a football player at UCLA, but transferred to the University of California-Davis to receive more playing time. At UC-Davis, he earned a degree in political science while performing impromptu comedy routines in the school library and food commons. He returned to UCLA to earn a master's degree in film, and while working on film school projects, met comedians such as Garry Shandling, Robin Williams, and Bob Saget. He joined the stand-up circuit in 1977. He also appeared on the short-lived revival of the TV game show Make Me Laugh.
In 1981, Baum, billed as Bruce "Baby Man" Baum, recorded the popular comedy song "Marty Feldman Eyes", a parody of the Kim Carnes hit "Bette Davis Eyes".
In 1986, he appeared with Dallas star Jenilee Harrison and The Huggabug Club star Audrey Landers on Super Password with Bert Convy.
Baum has appeared in several television programs since the early 1980s, including The Stockard Channing Show, Growing Pains, Full House, and Northern Exposure. He also appeared as an animated version of himself on The Simpsons, and was rhe center square on The Hollywood Squares
Bruce's live act consists of prop comedy as well as more traditional stand-up material. One of his best-known stand-up routines is his diaper-wearing Babyman character. Baum is recognized for his large mustache and long hair and is often described as a David Crosby look-alike. Baum and comedian Barry Marder co-authored the Letters From a Nut series of books, written under the pseudonym Ted L. Nancy.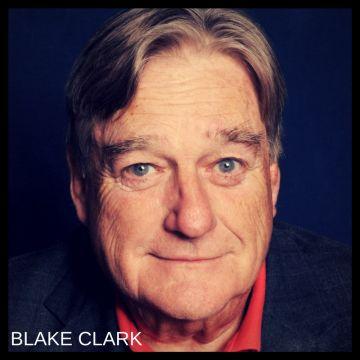 Blake Clark -
Blake Clark is an American comic character actor, stand-up comedian and voice actor. He is perhaps best known as Farmer Fran in The Waterboy.
A decorated Infantry Platoon Leader in the Vietnam War, Clark brought the plight of the Vietnam Veteran to the people of America in a humorous way in the 80's and was adopted by numerous Veteran Organizations throughout the United States. His personal quote is "I was born and raised in Georgia and fought in Vietnam. It was like being punished for the same thing twice. In fact, I used to have flashbacks in Vietnam."
Having moved from his home state of Georgia to Hollywood, Clark soon landed his first Tonight Show with Johnny Carson and soon thereafter, was cast in his first of many recurring roles on Television as Fred the Chauffeur on Remington Steele. Since then, he has been Harry, Tim Taylor's friend on Home Improvement; Jules, the next-door neighbor on The Drew Carey Show; Chet Hunter, Sean's father on Boy Meets World, and Bob the womanizing boss on The Jamie Foxx Show. And he recently received critical acclaim as Drew Barrymore's father in the hit movie, 50 First Dates. He also acted as an umpire in the 2006 movie The Benchwarmers. He even came out in the 2008 movie Get Smart, starring Steve Carell and Anne Hathaway.
Clark has traveled the world doing comedy and recently went to Iraq for an extended USO Tour with Drew Carey. He is a warm, intelligent, funny, and innovative social commentator with a quiet patriotism that he lives as well as portrays. His comedy runs the gamut from observation on the current military conflict to his Southern root in Georgia. He is a man of all seasons.
He has also made special appearances in Politically Incorrect, Memorial Day, 2001, Redneck Comedy Roundup, Redneck Comedy Roundup 2, Campus Movie Network, Mancow's Morning Madhouse, Waste Watch Journal, and others as well.
Tom McClain -
Tom McClain is a popular radio personality and comedian out of Ventura, CA. In addition to touring nationally as a Headline comic, he co-hosts and runs the sports desk for the popular "KVTA Morning Show" in Ventura. He has been seen on a number of National television programs like "Dr. Phil", "Fox Sports", and "The Doctors". Tom has been spotlighted on several Stand-Up comedy television shows, but also shows versatility as an actor having appeared on several Network TV dramas.
On stage, Big Tom has a unique ability to draw our the fun loving, immature adult in all of us. He draws from his many life experiences to relate to his audiences. From growing up in one of Sacramento's roughest areas, to spoiling his two young children, crowds get a clear understanding of the big guy.
Big Tom has found ways to tie his passions together by hosting sports celebrity golf tournaments, MMA team fundraisers, and becoming a fixture on dozens of Sports Talk radio and TV programs showing 100% favoritism. He has even performed in front of 17,000 rabid Kings fans before a sold out NBA game. Tom recently announced that he will no longer pursue his own athletic career due to the fact that he is 40, fat, and has no athletic ability whatsoever.
Thanks to our Sponsors!