"We're Open" Sierra College Feature
"Continuing to Offer the Quality Classes Students Deserve"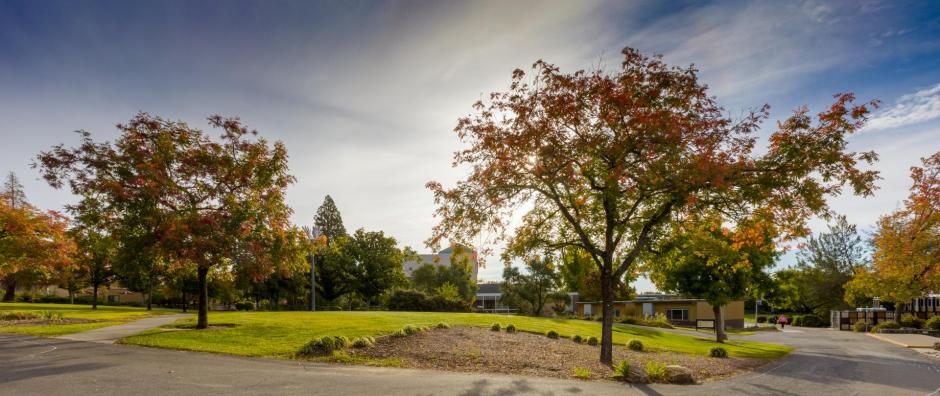 As an institution of higher learning, Sierra College has two goals it is fully prepared to meet this semester: 1) keep the community safe, and 2) ensure continuity of instruction.
Classes began last Monday, but empty parking lots tell part of the story on how the college is conducting business.
With the exception of a small number of public health and safety profession courses, Sierra College has transitioned to a largely online semester, a first for the college. Only courses requiring hands-on training (nursing, EMT, fire, and various Career and Technical Education instruction—e.g. welding) are held on campus, with health screening protocols in place.
"Sierra College has offered online instruction for over 20 years, so we were very well-prepared to make the leap to fully online coursework," Vice President of Instruction Rebecca Bocchicchio said. "This pandemic was not what anyone wanted to have happen, but we are continuing to offer the quality classes our students deserve."
Sierra College trained over 400 faculty this summer to prepare them to teach online classes that students can complete without having to set foot on a campus. The college made computers and headsets available as part of financial aid for those who may not have suitable technology. Hotspots of high speed internet are also available around campus for students to use in the comfort of their own vehicles.
Student services have transitioned to remote operations, including a recently introduced college-wide online chat function that helps students maintain a high degree of support from the administration and faculty. The tutoring center offers one-on-one, small group or study hall sessions, all online. Library services also are available, with curbside pick-up and drop-off of requested materials.
"Because we've been online for decades, the faculty and staff of Sierra College were able to rise to the occasion and worked to get ready for students in the fall. I feel great that we are prepared and able to offer these services to them," Bocchicchio said.
Sierra College is following the of guidance at state and local levels in regards to their athletic department, with Sierra Wolverine games on hold until spring, with no training or team events.
Plans for the spring 2020 semester are being finalized and will be announced in the next few weeks. Decisions will take into account information and guidance from local public health agencies and the California Community College Chancellor's Office.