City Accepting Nominations for Wall of Recognition
Former Mayor George Magnuson Reflects on Volunteerism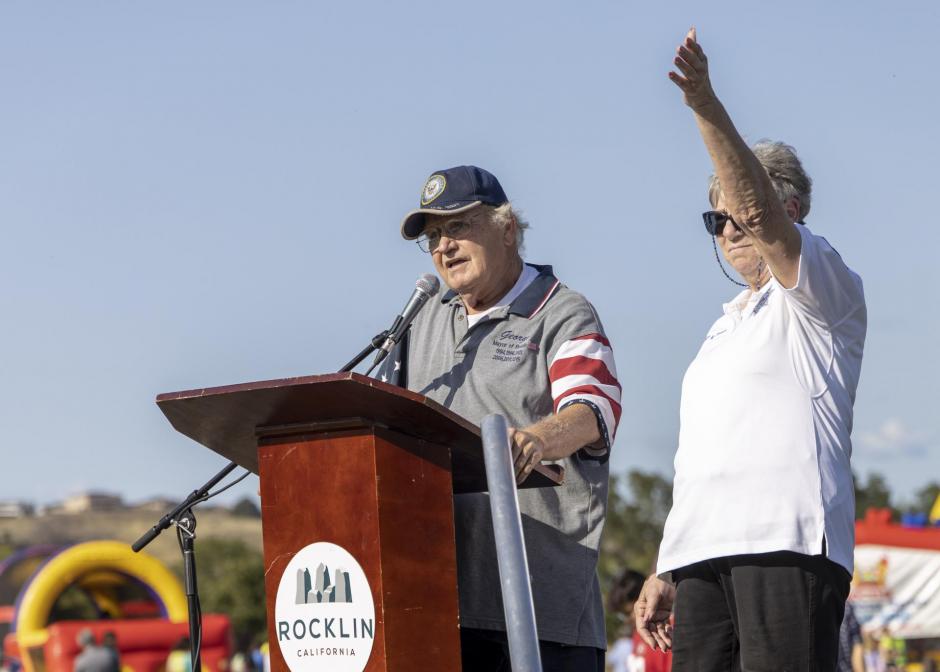 George Magnuson was one of the City's longest-serving City Councilmembers, a volunteer firefighter, and community activist. He recently recalled the feeling of pride he took from in being a volunteer and that he was pleased to see a spotlight shined on the many others who give back when the "Public Safety Volunteers" were included in the first group of honorees to be inscribed on the Wall of Recognition in 2018.
The names of the people and groups who have shaped the character of Rocklin are etched on the Wall, and George was proud to be a safety volunteer, among many other Pro-bono duties.
George Magnuson grew up in Roseville, attended Sierra College and settled in Rocklin in 1978 with his wife Kathy. When not working at the mortgage company that he opened in Rocklin, George began many years of community involvement by serving as the Assistant Chief of the Sunset Whitney Volunteer Fire Department. (This was before the Sunset Whitney area was annexed into the city.)
George and his wife Kathy also organized free holiday dinners in Rocklin for many years, an effort that ultimately expanded to other communities in Placer County. Saying that he just wanted to expand his involvement, George ran for the City Council in 1991. His election began a career of 25 consecutive years on the Council, including six years serving as the mayor.
Magnuson is quick to point out that working with the community and volunteerism was the highlight of his time in public office.
He encourages his fellow citizens to follow in the footsteps of those inscribed on the Wall and find a way to volunteer for the betterment of the community, whether it be through a service club, youth sports, a city commission, or other avenue.
In the meantime, he encourages nominating a deserving individual, family, or organization for the 2022 Wall of Recognition honoree. Nominations can be made via the City of Rocklin website through August 7.