From Boards to Barriers
Rocklin Manufacturer Helping Businesses Stay Safe and Prepare to Reopen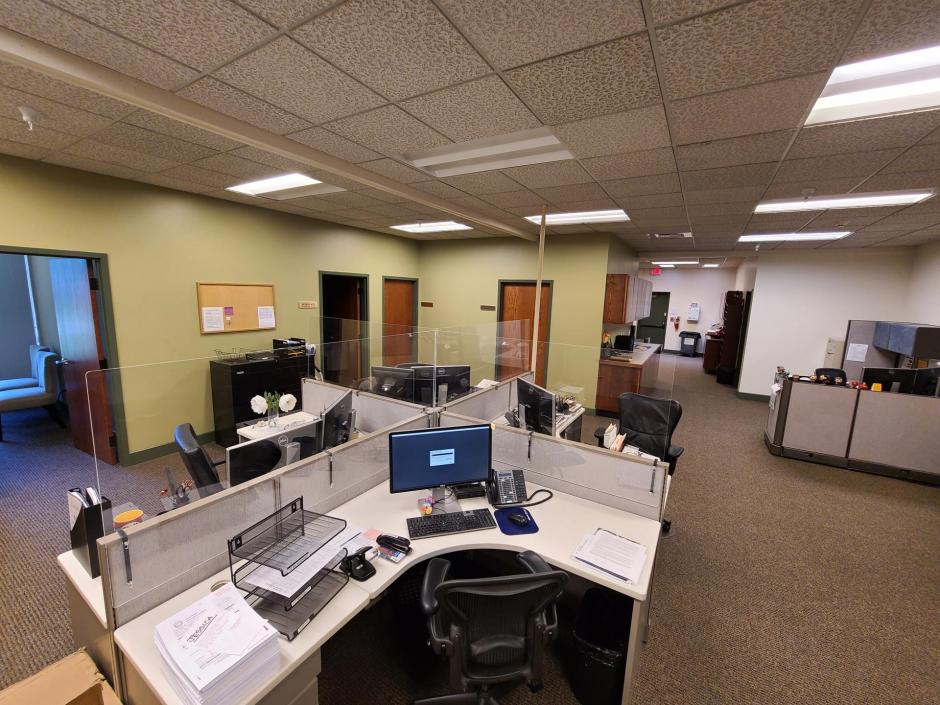 Rocklin business owner Neil Henderson of Prospect Wake and Snow is usually focused on crafting handmade skis, snowboards and wakeboards for people headed to the water or mountains. The COVID-19 pandemic quickly ended the ski season, suppressed spring boating, and forced Henderson to close his doors to help slow the spread of the disease.
During a trip to a grocery store in late March, Henderson saw a newly installed Plexiglas barrier at the checkout counter—but the countertop was riddled with holes from bolting the barrier in place. He thought to himself, "There has to be a better way."
From his experience crafting boards, Henderson had all the skills he needed to design and produce acrylic barriers. He quickly went to work design a better product and was able to manufacture it in just five days. Since then, the phones have been ringing off the hook with inquiries and orders.
To safely reopen, local businesses must have a plan in place to reduce the risk of exposure to COVID-19. One way to help with that is by creating physical barriers between customers and employees.
"I wanted to be able to provide these sani-guards because it directly contributes to protecting people in this pandemic. It's a way I can contribute to the greater good," Henderson said. "Guards like these are going to play a crucial role … and Prospect Wake and Snow is able to serve a lot of local businesses in the area, from Citrus Heights to Auburn."
Henderson teamed up with Ric Sior of Sior Signs Co. in Auburn to help with production. Henderson uses his Prospect warehouse to store the raw materials and then brings those materials to Sior Signs. Sior has a CNC router and a computer-controlled cutting machine, which Henderson uses to cut and shape the acrylic into self-standing barriers.
The City of Rocklin recently purchased sani-guards from Henderson to outfit the Parks and Recreation Department offices at Johnson-Springview Park. The guards will help employees perform their essential on-site work and be protected.
"The City was able to make the purchase at a great price and have the equipment installed in the same week," Senior Building Tradesworker Andy Noah said. "Neil is an example of what Rocklin business people are all about. He saw a need he could address, sprang into action to help others, and kept his operation afloat. He's been great to work with."
There are three models of the sani-guard available, with a wide range of sizes with costs ranging from about $150 to $300, not including customization. Most sales are completed online or through safely-conducted personal consultations.
To learn more about the sani-guards, visit the Prospect Snow and Wake site at prtahoe.com or call 916-524-3235.