Traffic Safety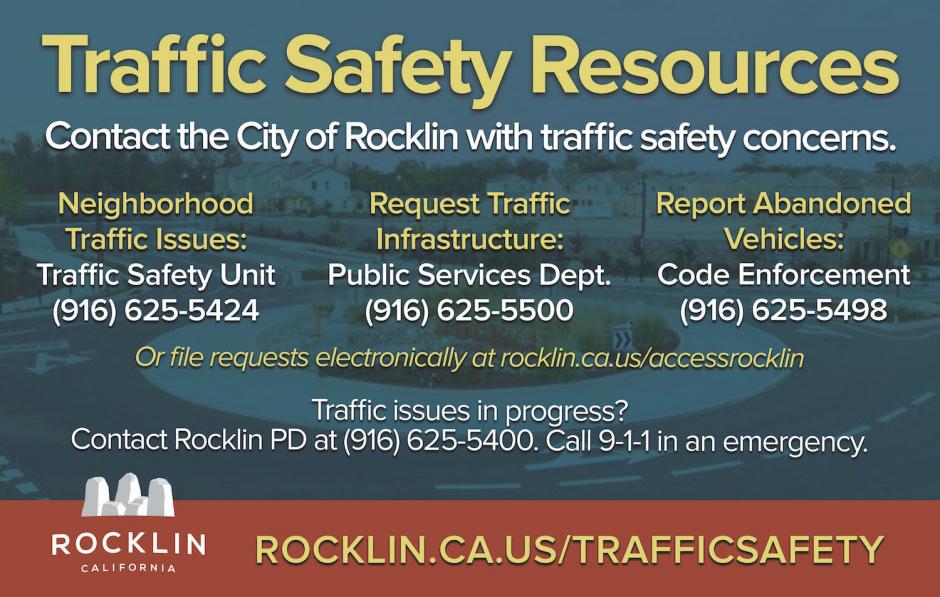 Traffic Safety Resources
Contact the City of Rocklin with traffic safety concerns.
Direct neighborhood traffic issues to the Traffic Safety Unit at (916) 625-5424.
Request Traffic Infrastructure with the Public Services Department at (916) 625-5500.
Report abandoned vehicles with Code Enforcement at (916) 625-5498. Or file requests electronically at rocklin.ca.us/accessrocklin.
If there are traffic issues currently in progress, contact Rocklin PD at (916) 625-5400. Call 9-1-1 in an emergency.