Sign Ordinance Relaxation and Other COVID-19 Business Programs To Conclude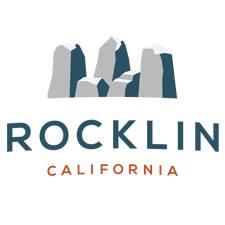 Enforcement of the City of Rocklin's commercial sign ordinance will resume on November 1, 2021.
The sign ordinance was relaxed in the spring of 2020 to help businesses advertise various forms of operations under coronavirus restrictions. With California's economy fully reopened, the exceptions to the City rules will sunset.
Rocklin businesses are still able to install temporary signage three times a year, for up to 20 days in each instance, but must get a permit from the City Planning Department. Permits are available over the counter at 3970 Rocklin Rd. and the City recommends getting a permit before purchasing or installing a sign to make sure it complies with the applicable standards.
More information on the sign ordinance and the City's sign permit application can be found at www.rocklin.ca.us/post/signs-and-sign-permits.
Other aspects of the City's current COVID-19 business program, including fee waivers for late payment of business licenses and the deadline extension for massage permit fees have ended, effective immediately. The City is also working with businesses to transition from temporary outdoor operations permits to a permanent solution due to safety concerns.
Strategies for use of the City's nearly $7 million in ARPA funds are being developed for presentation to City Council for discussion in September, 2021, with the funds eligible to be spent in support of local businesses recovering from COVID-19.
The City is also still offering disposable facemasks and hand sanitizer to Rocklin business owners while supplies last. Please email Michael Young, management analyst, at michael.young@rocklin.ca.us to request materials.
For more information, visit www.rocklin.ca.us/business-support-policies.