Vaccinations opening for all Californians aged 50 and up April 1, and 16 and up April 15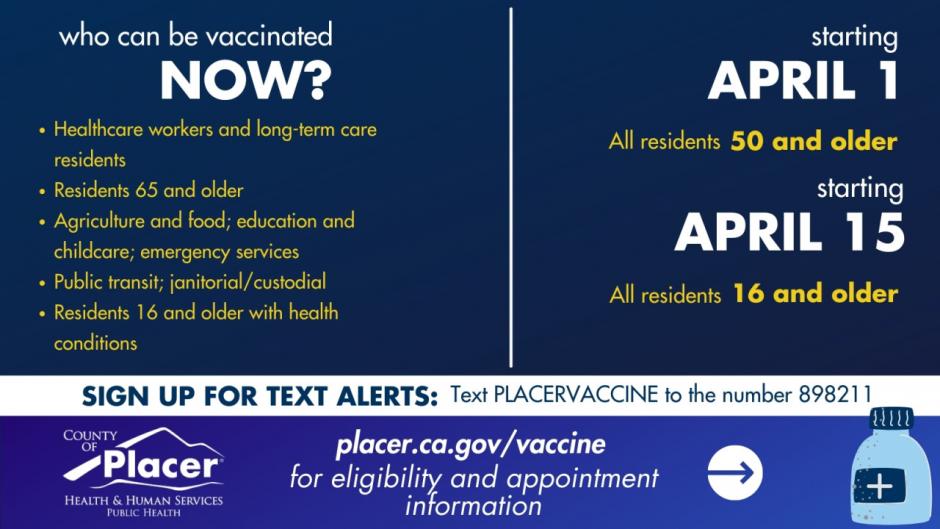 Placer County will move forward with the latest state eligibility timeline at the county-run COVID-19 vaccination clinic @the Grounds, with residents 50 and up eligible to sign up for appointments starting April 1 and those 16 and up starting April 15.

The County encourages residents to text PLACERVACCINE to 898211 if they wish to receive updates about eligibility and county clinic appointments. They also encourage residents to check with their health providers about scheduling vaccine appointments.

Limited first dose appointments are currently available at the time of this post for those in currently eligible categories: https://www.placer.ca.gov/vaccineclinics.
Appointments for the week of April 5, which will be open to residents 50+, will be posted at the end of next week.