Quarry Park Adventures Hosting Job Fairs March 24 and April 7
More than 100 jobs available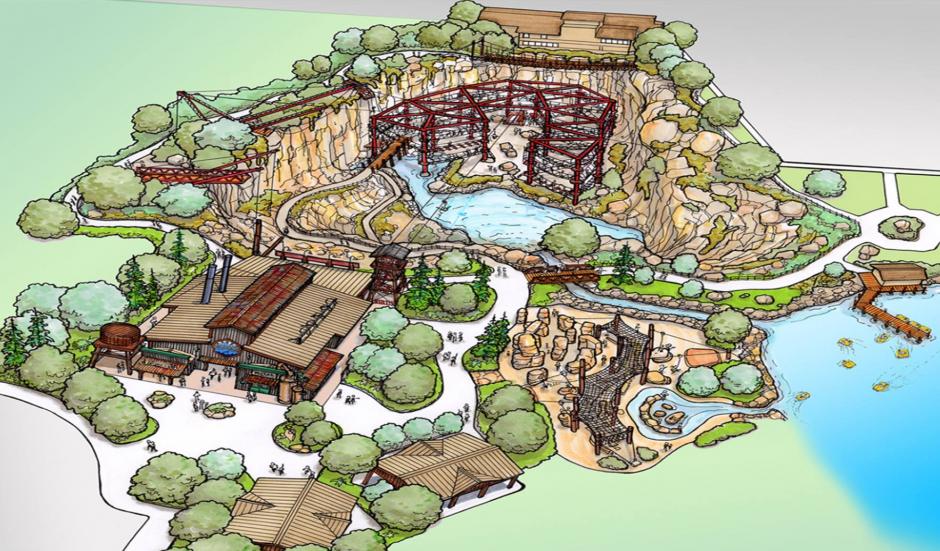 Quarry Park Adventures in Rocklin has announced it will fill over 100 seasonal positions at two upcoming job fairs.
WHAT:  Quarry Park Adventures Job Fair
WHEN:   March 31, 2018 and April 7, 2018 
WHERE:   FINN Hall, 4090 Rocklin Road, Rocklin, CA  (March 31) and Destiny Community Center, 6850 Five Star Blvd. (April 7)
TIME:     10am to 2pm, March 31;  10am to 3pm, April 7     
MEDIA    Phil MacDougall, philm@quarrypark.com, 916.508.4703   
The first job fair is Saturday, March 31 from 10am-2pm at Fenn Hall (4090 Rocklin Road).  The second job fair is the following Saturday, April 7 from 10am-3pm at the Destiny Community Center (6850 Five Star Blvd).
Company spokesman Phil MacDougall, Vice President of Marketing & Sales, states there are a variety of positions available for the new adventure park which is scheduled to open in late May. MacDougall said, "We are looking for energetic people who enjoy working in a fun atmosphere.  There are positions available in operations, food service, ticketing, maintenance, accounting and marketing several other areas."
Those interested in working on the adventure elements like zip lines or the aerial adventure course must be 18 years old and will receive extensive training in the operation of the elements.
Applicants must be at least 16 years old and have picture identification.  For more information go to www.quarrypark.com/jobs or email info@quarrypark.com.
Quarry Park Adventures is a 5 ½ acre family adventure park located in the Quarry District of downtown Rocklin.  The park will feature ropes courses, zip lines, rappelling, rock climbing, a huge children's play zone and many other family attractions.  The park is expected to open in late May and will be open on a year-round basis.
Quarry Park Adventures is intended to provide family entertainment for both tourists and local residents with a mix of rock climbing and adventure related offerings augmented by quality food service and small retail store. The project has the potential to be a catalyst for commerce and development in Rocklin's Quarry District, attracting customers to local businesses and generating tax revenues that could be used to sustain vital services and quality of life in the City.    In all Quarry Park development, special attention will be paid to the historical significance of the area. Architecture, antique fixtures, and other design aspects will be incorporated honoring what was once a center of the bustling early California granite industry, where stone was processed to help build the California State Capitol Building and many other iconic buildings throughout California.