July is Parks & Recreation Month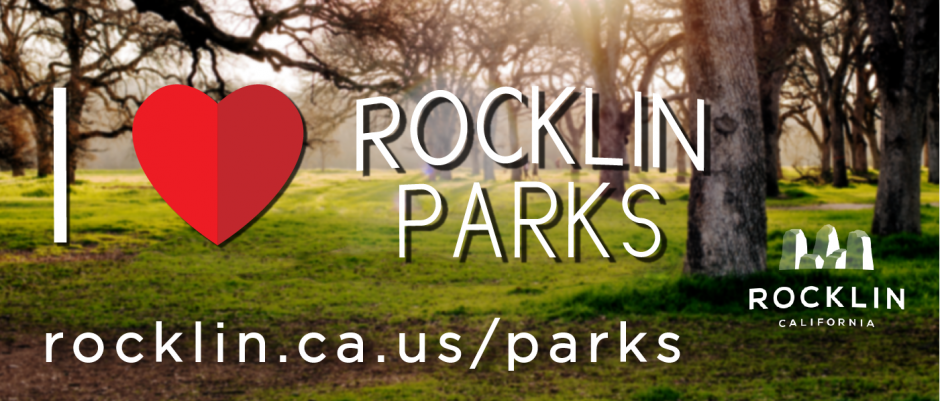 The City of Rocklin recognizes July as "Parks and Recreation month" and encourages residents to discover the power of play and adventure within the City's expansive park system.
For children and adults, play is a vital part of physical health, mental wellbeing, and helps to create community through personal interactions.
"We know that the parks, trails and open space areas within the City of Rocklin are valued by our residents and are an important part of why people choose to live here" says Sarah Novo, Parks Manager.
With over 30 parks, 16 sports programs, and six events in July, there are
many reasons to love Rocklin Parks. Check out these events, destinations and suggestions in July!
____________________________________

GATHERING PLACES
Comedy, Live Music, Communal Dining, and Family-Friendly Film!
July 7 – Free Movie Fridays / Finding Dory / Johnson Springview
July 15 – New Park Grand Opening / Wickman Park
July 16 – Jerrod Niemann Concert / Quarry Park
July 21 – Comedy Under the Stars / Quarry Park
July 27 - GATHER / Quarry Park
July 31 - Stairway to Stardom / Quarry Park
____________________________________

HIDDEN GEMS
Bridge, Waterfall, Orchard, Sunrises!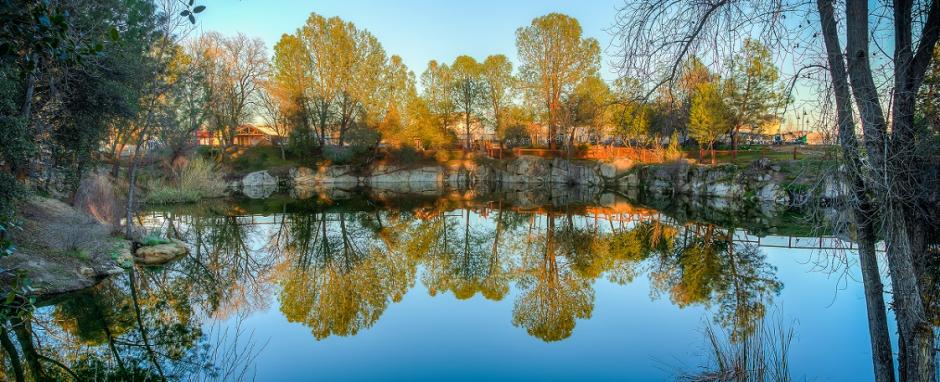 Serene Trail around Quinn Quarry
This old granite quarry is now filled with water and provides a beautiful place to take a walk. Enjoy the serenity, waterfall, picnic tables, and old artifacts from it's younger days.
Location: Quarry Park 4000 Rocklin Rd, Rocklin, CA 95677

Granite Bridge at Clover Valley
The largest of the twelve granite bridges on the road that connected Joel Parker Whitney's Spring Valley Ranch with downtown Rocklin.
Location: Clover Valley Park 4298 Clover Valley Rd, Rocklin, CA 95677
Located at the corner of Midas and Clover Valley Rd.
Waterfall at Big Gun Quarry
Inside one of the largest empty quarrys in Rocklin, this 8 story waterfall sure is a sight to see. Best place is on the second floor of the City Hall building.
Location: Quarry Park 4000 Rocklin Rd, Rocklin, CA 95677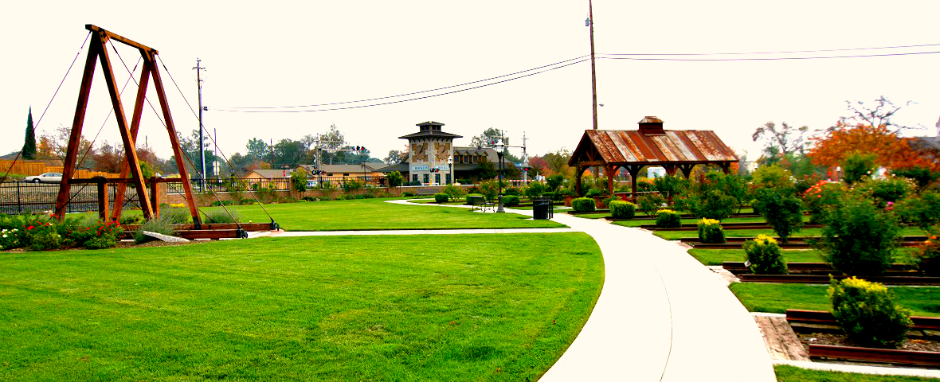 Orchard at Peter Hill Heritage Park
The park consists of a beautiful orchard, Train Roundhouse replica, St. Mary's chapel, and Historic Fire House. Peter Hill Heritage Park is located on either side of Rocklin Road at Front Street.
Location: Peter Hill Heritage Park, 5251 Front Street, Rocklin, CA 95677

Sunrise at Boulder Ridge and Clarke Dominguez Parks

Boulder Ridge Park
Best sunrise views are near the large oaktrees by the field
Best sunset views are on the other side of the water reservoir, past the playground.
Location: Boulder Ridge Park 3555 Park Dr, Rocklin, CA 95765
Clarke Dominguez Park
Best sunrise views are at the top of the hill, behind the playground.
Location: Clarke Dominguez Park 3098 Crest Dr, Rocklin, CA 95765
Sunset at Joe Hernandez Park
Joe Hernandez Park
Best sunset views are at the picnic tables and on the playground.
Location: Joe Hernandez Park 6901 Ballantrae Way, Rocklin, CA 95677
____________________________________

OPEN PLAY
Fun Outdoor Activities for the Entire Family!
Water Spraygrounds: Kathy Lund Park and Whitney Park
Playgrounds: Majority of parks contains a playground
Open Turf: Make your own outdoor activities
Playground Reopening: Twin Oaks Park
For more details about specific parks, check out Find a Park
____________________________________

BEAUTIFUL & SERENE
Hiking, Walking, or Biking, – Destined to the Trails!
The City has approved the Trails Master Plan and is in the process of implementing it. For more details on the plan, click here.
Check out our interactive Bike Trails and Corridors map.
____________________________________

PRESERVATION
New Parks, Preserve, and Restoration.
The City of Rocklin has 33 parks to enjoy nature's splendor!
Bring a picnic
Meditate and relax
Read a book under a tree
Fly a kite
New Parks Opening Soon!:
Wickman: This new park is located in the neighborhood off of W. Stanford Ranch Rd. & W. Oaks Blvd. Grand opening will be held from 12:30 p.m. to 1:00 p.m. on Sat. July 15th.
Mini Park: First of its kind in Rocklin, this mini park located in the new development behind Bass Pro Shop, will house a small play structure for local residents to enjoy. Will open soon.
Explore the rich history.
____________________________________

HEALTHY MOVEMENT
Sports and Activities in the Parks!
Programs:
Activities:
Skate Park: Johnson-Springview
Hockey Rink: Johnson-Springview
Dog Park: Small Agility course at Johnson-Springview
Historic Site Tour: Throughout the Rocklin Community
Courts:
Volleyball: Johnson-Springview, Ruhkala Park
Tennis: Johnson-Springview, Twin Oaks Park
Pickelball: Johnson-Springview
Basketball Full Courts: Ruhkala Park, Sierra Meadows Park
Woodside Park • Johnson-Springview, Twin Oaks Park
Fields:
Softball Fields: Kathy Lund, Whitney, Johnson-Springview
Baseball Fields: Kathy Lund, Whitney, Johnson-Springview, Twin Oaks(Youth)
Courses:
Disc Golf Course: Johnson-Springview
Cross Country Track: Johnson-Springview
____________________________________
COMMENT CORNER
Shared experiences at Rocklin Parks.
What is your favorite Rocklin park and why?
"My favorite park is the neighborhood park close to my home: Brigham and Hawes Park. It has a nice playground set, basketball hoop, huge covered picnic area, and a field large enough to play frisbee or throw passes with my kids. But the best feature is it overlooks a greenbelt between Rocklin and Lincoln – it is just a nice place to go and hang out with the family." - Joe Patterson, City of Rocklin, Council Member
"It is difficult to choose a favorite from our more than thirty parks in Rocklin. Each of our parks has something special to offer and I've spent time with my family in each one. If I have to choose one, I would choose Kathy Lund Park. I have so many great memories from more than 10 years of coaching softball with the Rocklin Girls Fast Pitch Softball League and soccer with the Rocklin Youth Soccer Club at Kathy Lund Park. Whether we were at the fields at 6:00 am prepping them for the days games, competing for the end of season tournament championship, practicing for our upcoming softball or soccer game or hosting the 6U Division fun games, Kathy Lund Park has offered my family and many others in Rocklin a lifetime of wonderful memories." - Ken Broadway, City of Rocklin, Vice Mayor
"My favorite park is Twin Oaks Park. It is very close to my home and over the years our family has grown up utilizing a wide variety of activities offered there. Now that the children are young adults and on their own, my husband and I still walk the dog and get our exercise walking all around the park." - Nancy Hartwell, City of Rocklin, Parks, Recreation & Art Commission Chair
"My favorite memories are from Johnson Spring View Park..this was always a gathering place as Rocklin and our family grew…many memories of fundraisers, picnics, where the parades stopped, Jubilees, fireworks and just plain fun. Loved walking the open space in the back and picked up many an acorn to be grown for our oak tree preservation areas. " – Chris Anderson, City of Rocklin, Parks, Recreation & Arts Commissioner
What is your favorite memory that took place in a Rocklin park?
"My son is not quite old enough to play baseball yet – so earlier this year the two of us walked over to Whitney Park to watch some Rocklin Pony Baseball. We walked from our house all the way to the park, sat down in the bleachers with our gloves, and ate some snacks from the snack bar. It was the first time he saw a live baseball game so we had a great time watching the big kids. He had a billion questions… It is hard to explain to a 3.5 year old why someone is stealing a base! It was a great dad-son bonding experience." - Joe Patterson, City of Rocklin Council Member
"My favorite memory is that I met my husband at Twin Oaks park. I also have lots of other great memories over the years: birthday parties for the kids when they were little; soccer games; sports camps; baseball games on beautiful spring evenings, pizza from the snack bar, fireworks shows and walks in the cool morning." - Nancy Hartwell, City of Rocklin, Parks, Recreation & Art Commission Chair
"My favorite memory at Kathy Lund Park is the weekend the community spent planting trees during the opening of the parks second phase. I was amazed by the number of families that came out to the help as well as by the number of trees we planted. Additionally, I now enjoy every minute of shade the trees provide when I'm out at the park watching a softball or soccer game." - Ken Broadway, City of Rocklin Vice Mayor
"My "go to park" is the Corral-Alva neighborhood Park which is closest to my house. The park has a wooded setting, playground equipment and a walking/bike path around the outer edge. I love taking the grand kids as they play on the structures, swing and end up going around and around on the pathways. The park offers shade and tables too. Just a great place for an outing!" – Chris Anderson, City of Rocklin, Parks, Recreation & Arts Commissioner
____________________________________

DO YOU LOVE ROCKLIN PARKS?
Share your photos with us!
Share your love of Rocklin Parks with us! Take a photo of your favorite Rocklin park and use the hashtags #RocklinParks #PlayonJuly
____________________________________
I love Rocklin Parks is adapted by California Park & Recreation Society's July celebration of Parks Makes Life Better and the National Recreation & Parks Association's celebration of Get Your Play On.