Free Candidate Workshops in Placer County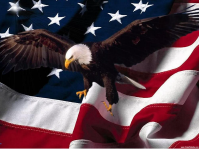 Are you interested in how millions of dollars are spent in Placer County? 

Do you want to make your voice heard in decisions that affect your community? 

Do you wish to serve your community through active participation in local districts? 

Decisions that affect Placer County and its residents are made by dozens of appointees because too few people file for office. Consider becoming a candidate and give Placer County voters a choice when they vote November 8, 2016.

Free candidate workshops will be held in June and July in the following cities: 

Rocklin 
Wednesday, June 22 at 6 p.m. 
City Council Chambers 
3970 Rocklin Road 

Roseville 
Wednesday, June 29 at 6 p.m. 
City Council Chambers 
311 Vernon Street 

Tahoe City 
Friday, July 8 at 6 p.m. 
Customs House Building 
775 North Lake Boulevard 

Lincoln 
Wednesday, July 13 at 6 p.m. 
Lincoln City Hall 
600 6th Street 

Auburn 
Saturday, July 16 at 10 a.m. 
FAB Building 
2956 Richardson Drive 

There will be guest speakers, questions and answers. If you are a U.S. citizen and registered voter, you are qualified to run for a local board. 

To see what offices are up for election in November, contact Placer County Office of Elections at (530) 886-5650 or visit the their website at www.placerelections.com. 

Candidate filing begins July 18 and closes August 12.