Fire Inspections and Permits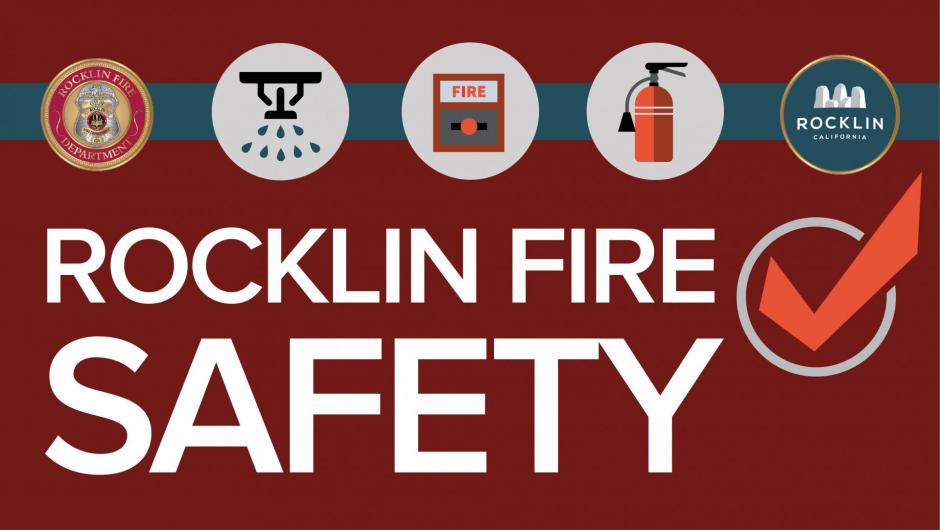 In an effort to expand our Community Risk Reduction programs to business and commercial residential owners, the Rocklin Fire Department will begin fire and life safety inspections on all commercial businesses and residential occupancies.
This is pursuant to Resolution No 2018-245 adopted by the City of Rocklin on August 28, 2018. The Fire Department will also be issuing Fire Operational Permits.
---
Submit applications for business operational permits and inspections in person or by mail to:
Rocklin Fire Department
4060 Rocklin Road
Rocklin, CA 95677
Hours: Monday-Friday 8:00am-5:00pm
Submit construction or fire protection system permit applications and building plans in person or by mail to:
Community Development Department Permit Center
3970 Rocklin Road
Rocklin, CA 95677
Hours: Monday-Friday 8:00am-4:00pm
Getting Started
Fire Business Inspections
The purpose of the fire annual business inspection is to focus on preventable causes of injury, loss of life, and loss of property by providing inspections where human occupancy is the greatest and in areas containing high hazards. To achieve this, the Fire Department will advise occupants and owners on the portions of the fire code that deal with the means of egress, building design safeguards which include the building's fire protection features, and fire protection equipment.
Fire Operational Permits
Operational permits are required under the California Fire Code. Operational fire permits, when issued, allow the applicant to legally conduct the operation or business permitted for a period of 12-months. Permits are renewed annually. These permits have been established to provide a focused survey and inspection of the operation and/or building to help ensure minimum fire and life safety requirements are maintained at an acceptable level.
Fire Service Inspections
These are services the Rocklin Fire Department is already providing, such as grazing, weed abatement and public fireworks display permits, but with updated fees. Other current fire department services were included in the new fee study and will now have permits too. For more information on the current fee schedule, visit https://www.rocklin.ca.us/pod/fee-schedule.
See Managed Grazing for more information on grazing and weed abatement. To request grazing on your property, download the application and submit it to the Fire Department at the address listed above:
See Fireworks Regulation for more information on selling fireworks.
Fire Construction and Fire Protection System Inspections
To schedule a construction inspection, call the Rocklin Fire Department at (916) 625-5300.
Other Fire Inspections Required
Some of the inspections offered by the Community Risk Reduction Division of the Fire Department include:
Residential Care Facility Information
Schedule an Inspection
To schedule an inspection or for information about codes, regulations, or fees call (916) 625-5300 (Monday through Friday, 8:00 a.m. to 5:00 p.m.).