Dave Butler
Vice Mayor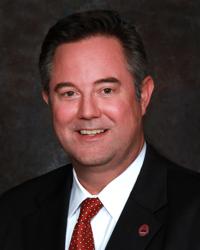 Dave Butler was elected to the Rocklin City Council for the first time in November 2012.
Professionally, Dave is Associate Vice President of AMG – Advocacy Management Group, an association management firm in Sacramento where he serves as executive director of the CA Society of Anesthesiologists.
Prior to joining AMG, Dave had a 15-year association with the Sacramento Metro Chamber where he served as CEO of NextEd, an employer education partnership, and as Senior Vice President for Public Policy and Advocacy.   Dave served  as staff in the State Legislature for five years for State Senators Tim Leslie and Cathie Wright.
Dave served on the board of directors of the Rocklin Area Chamber of Commerce from 2007 to 2012, serving as chair in his final year. Dave's efforts forced on economic development and public policy, developing the Business Walk and City Walk programs, and establishing the South Placer Joint Government Relations Committee.
Appointments Include:
Lincoln Borders Committee
Loomis Borders Committee
Park Names Committee
Placer County Economic Development Board
Placer County Local Community Benefit Committee (LCBC)
Rocklin Chamber Government Affairs Committee
United Auburn Indian Community – City Committee
A resident of Rocklin since 1997, Dave was raised in Sacramento and graduated from UCLA in 1983 with a BA in Political Science. Dave is a graduate of the US Chamber of Commerce Institute for Organizational Management program, is a member of the Rocklin Area Chamber of Commerce and is a volunteer with the UCLA Alumni Association.
Dave and his wife, Tami, have been married since 1984 and have two daughters who attended and graduated from Rocklin schools.