City of Rocklin Offices Closed Dec. 25 – Jan. 1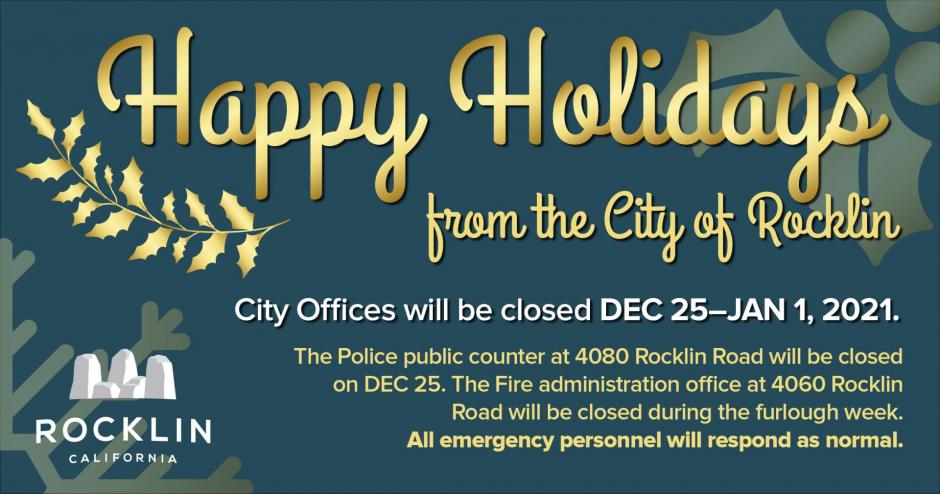 The City of Rocklin public offices will be closed from Friday, December 25, 2020, through Friday, January 1, 2021, as the City conducts its 23nd annual holiday furlough. Emergency services will continue to be provided at full staffing levels.
The following City offices and buildings will be closed:
City Hall, 3970 Rocklin Road
Historic City Hall, 3980 Rocklin Road
Fire Department Administration, 4060 Rocklin Road
Parks & Recreation, 5460 Fifth Street
Corporation Yard, 4081 Alvis Court
The Police Department public counter at 4080 Rocklin Road will remain open from 9 a.m. to 5 p.m. Monday-Friday, except on Christmas and New Year's Day, during this period.
City of Rocklin phone numbers to remember:
Emergencies: 911
Non-emergencies: Rocklin Police Department line: 916.625.5400
General information may be obtained by visiting the City's website www.rocklin.ca.us.