Report a Concern
Get the Access Rocklin SmartPhone App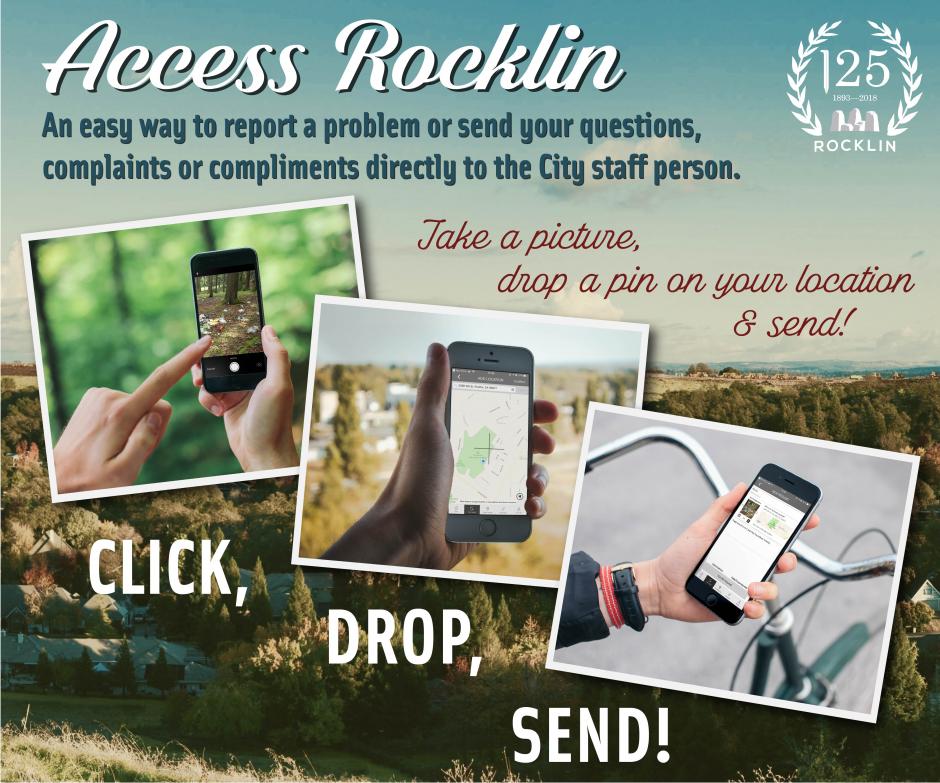 The City of Rocklin offers citizens a simple and easy way to report issues from your iOS or Android device. The Access Rocklin App is available in both iTunes and Google Play.
With the Access Rocklin app you can quickly submit requests from your smartphone without needing to make a phone call. The majority of the services provided through Access Rocklin can be reported through the app in a few easy steps.
Select the type of request to be submitted
Provide the location for the request. You can either type the address in directly, or let the app use you phone's GPS location.
Upload a photo of the concern and answer some specific questions about the request. Details are always appreciated.
Provide contact information in case there are any questions about your request.
There is also a website for Access Rocklin, here.