Roundabout Construction Update: Week of February 6, 2023
Important Closure Update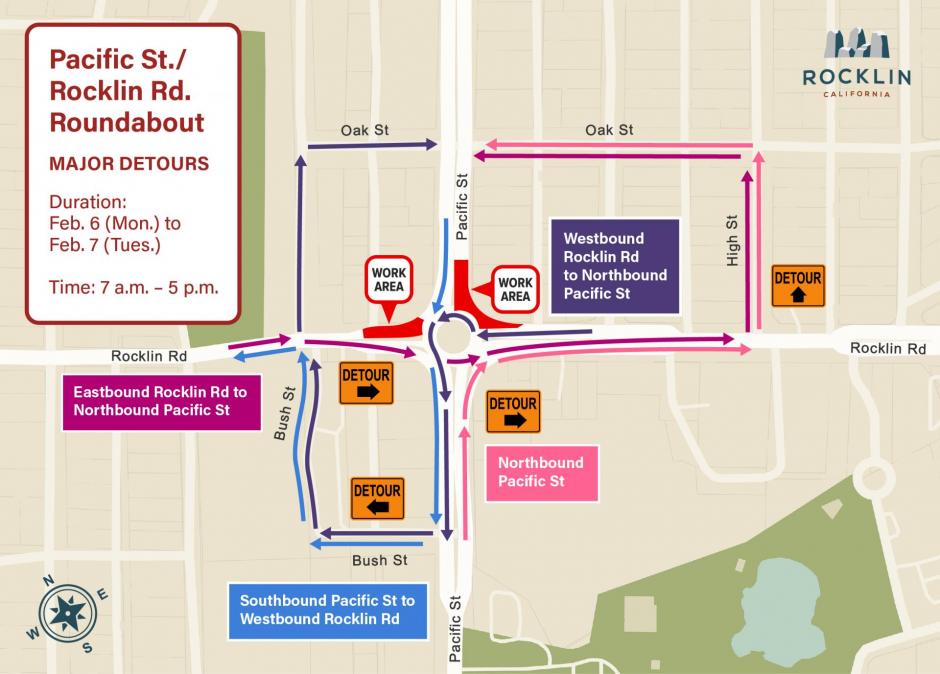 Portions of Pacific Street and Rocklin Road will be closed during normal working hours of 7 a.m. to 5 p.m. for utility adjustment. Detours will be in place prior to these closures. At the end of the work shift on Monday, these closures will be re-opened to traffic until Tuesday morning. Crews will then set the detours and closures again on Tuesday to patch pave the newly adjusted utilities.
This will not be a complete closure; limited traffic will be allowed to move through the roundabout.
Traffic will be detoured according to the attached map.