Rocklin Council Recognizes Students' Brave Actions
Students' report thwarts possible school threat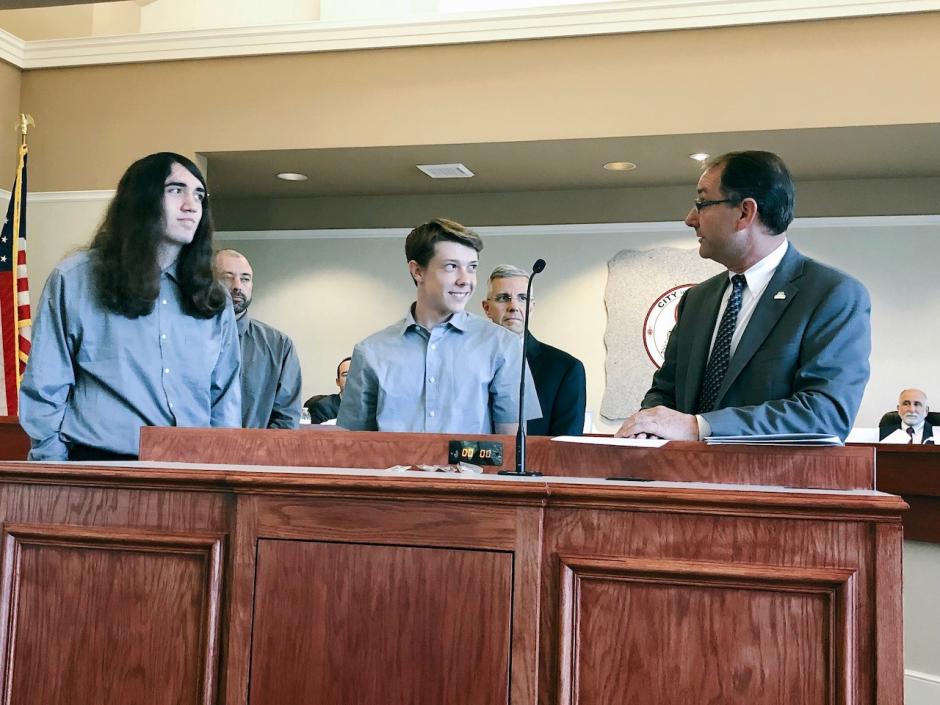 On April 24, the Rocklin City Council recognized the brave actions of Whitney High School students Buster Carlson and Jacob Haley for reporting information they found online and thwarting a potential school shooting in Florida.
Carlson was viewing music videos on YouTube and noticed a particularly disturbing comment.
"… I want to be a professional school shooter … (no sarcasm, Broward County, Florida) J.P. Taravella HS is my target, tomorrow. I'M LEGIT NOT JOKING AROUND! SPREAD MY MESSAGE!!!!!!"
Carlson contacted the Broward County Sherriff's Office and Halley filed a report on the FBI's tipline. The information found and reported by the students led to a Coral Springs High School student being arrested and charged with allegedly making threats against a school.
Police arrested the 17-year-old Florida teen and found locked firearms in his father's home.
Carlson and Halley are hailed as heroes by the staff and students at Whitney High School and were presented a Resolution from City Council at the April 24 Council Meeting. The resolution states the students "represent the best values of the residents of the City of Rocklin through their display of intelligence, responsibility and bravery in reporting the shooting threat they found online."
Congratulations to Carlson and Halley!