Rocklin Approves Funding for Restaurant Assistance Program
Up to $3,000 Available - Applications Open Sept. 4-18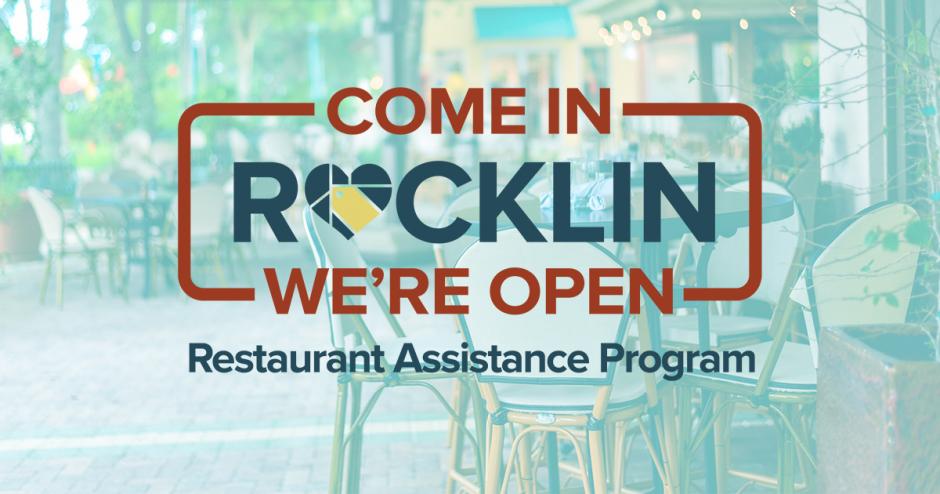 Restaurants in the City of Rocklin will soon be able to apply for grant funding to help offset the cost of unanticipated operating expenses caused by the COVID-19 pandemic.
The Rocklin City Council approved the use of up to $200,000 of City federal Coronavirus Aid, Relief and Economic Security Act (CARES) funds to support local restaurants and cover costs including, but not limited to, customer delivery services, special advertising and promotions, and the purchase of equipment or supplies (disposable menus, masks, gloves, outdoor seating, etc).
"Our local restaurants not only provide essential food service to residents and visitors, but vital employment and income to many members of the community," Mayor Greg Janda said. "The CARES funding can be used to offset a small part of the costs of additional safety precautions and operating restrictions caused by the pandemic."
Up to $3,000 will be awarded to Rocklin restaurants that successfully apply and meet basic criteria, including being locally owned and operated, have 30 or less employees, and have an active business license on March 1, 2020. More information on the criteria and application process, which will run from Sept. 4-18, can be found at www.rocklinchamber.com/RAPGrants.
The Rocklin Area Chamber of Commerce will administer the program but all Rocklin restaurants that meet the criteria are eligible to receive funding – Chamber membership is not a requirement.
"Small restaurants are part of the unique culture of Rocklin and it is imperative that we help them stay in business. This program provides much needed help," said Robin Trimble, CEO of the Rocklin Area Chamber of Commerce.
The City anticipates it will receive $868,621 in CARES Act funds through the State of California. Although more than $2 million has been identified in eligible City expenses, City Council chose to use more than 20 percent of the funds to support local businesses.