Placer Valley Eats
4 Weeks + 4 Cities = Summer Food & Drink Tour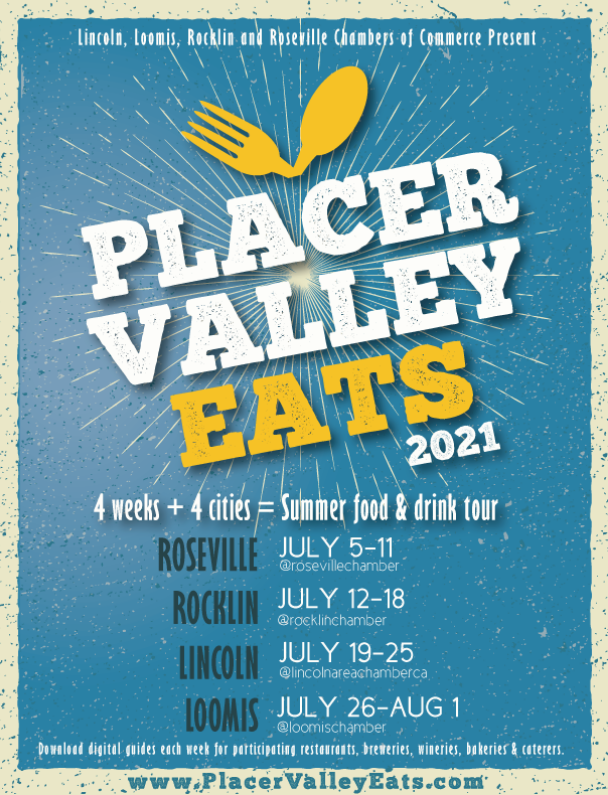 Support Rocklin and Placer County's amazing local restaurants, caterers, breweries & wineries, while enjoying the tastes of summer.
This event spans July and features specialty offerings by some of our area's finest establishments. Be sure to check out each week's guides as many businesses will be offering special menu items and promotions.
Placer Valley Eats is brought to you by the Roseville Area Chamber, Rocklin Area Chamber of Commerce, Lincoln Area Chamber of Commerce and Loomis Basin Chamber of Commerce to support local hospitality businesses that have been dramatically impacted by the pandemic.