'Get a Job!' Rocklin Summer Programs Show Students The Civic Life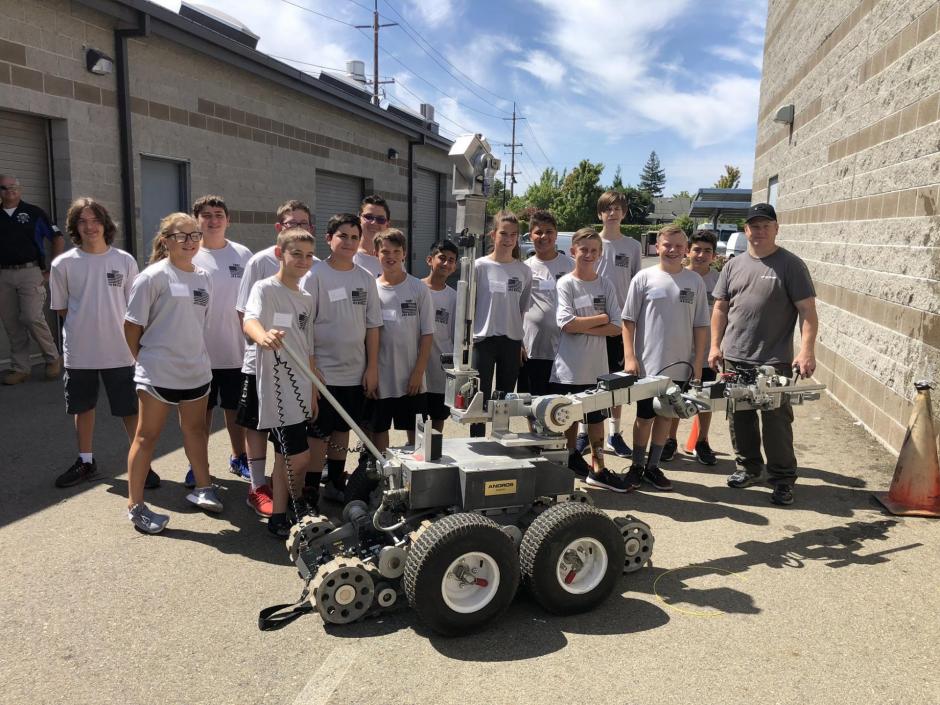 "What do you want to be when you grow up?" is a question kids are asked from an early age.
As dreams of becoming an astronaut or the President of the United States start to fall away, many young people are unsure of what career path they may pursue as they move through middle and high school.
To help expose students to public service and possibly recruit the next generation of talented civic professionals, the City of Rocklin runs two summer programs for local youth each year: the Rocklin Junior Police Academy and the Summer Civic Career Program.
The Rocklin JPA consists of a week-long program of half-day lessons and activities designed to provide local students a better understanding of the different aspects of police work. Students receive lessons and demonstrations from the K9 team and bomb squad, conduct crime scene investigations, learn the history of law enforcement, and much more.

The program was started in 2016 by Rocklin PD Sgt. Chris Osborne, who has experience as a school resource officer, and is facilitated in partnership with the Rocklin Police Activities League. Osborne sees the JPA as a great way for students to learn about careers in law enforcement, while also creating meaningful relationships with local youth.
"Many of the students are interested in becoming police officers and this program gives them an inside look at some of the things we do and a different perspective on our officers," Osborne said.
Alyssa, a JPA cadet and Springview Middle School student, was encouraged to join the program by her grandfather, a veteran of the U.S. Air Force. Her biggest takeaway from the week? The importance of teamwork.
"You can't always just rely on yourself," she said. "You might need the help of others to accomplish your goals."
Summer Civic Career Program
The City of Rocklin also partners each summer with the Rocklin Unified School District and the Rocklin Educational Excellence Foundation to host the Summer Civic Career Program.
This year, 10 students took on the three-week opportunity to embed in roles across the city including executive administration, parks and recreation, public services, communications, and more. The experience was eye-opening for many of the soon-to-be high school seniors, as they experienced first-hand what it takes to provide the basic services residents expect from local government.
Students were able to head into the field to see herds of open space grazing animals up close, work with road maintenance teams, and even visit the site of wildland fire put out only hours before by the Rocklin Fire Department.
"Seeing how the city is kept up was one of the most interesting parts of the program," said Whitney High School student Rayana. "All the paving, grazing and other maintenance never crossed my mind before this."
The program also offered the chance for aspiring leaders and techies to see what jobs may be available to them in local government. Daniel, a Rocklin High School student, spent most of his time focused on executive administration, learning how the City Manager's office conducts business, taking part in a City strategic planning session, and attending Council and Commission meetings.
The experience helped Daniel understand how City departments work together to serve residents and solidified his interest in pursuing a career in law or urban planning.
Students are placed with city staff based on interests expressed in program admission interviews with City staff and RUSD counselor Amber Tillery. Tillery works with students year-round on college admissions and career paths and finds partnerships like this extremely valuable.