Free Facemasks and Hand Sanitizer Available for Rocklin Businesses
Drive-through pickup scheduled on August 4, from 9 a.m. to 12 p.m., at 4081 Alvis Ct.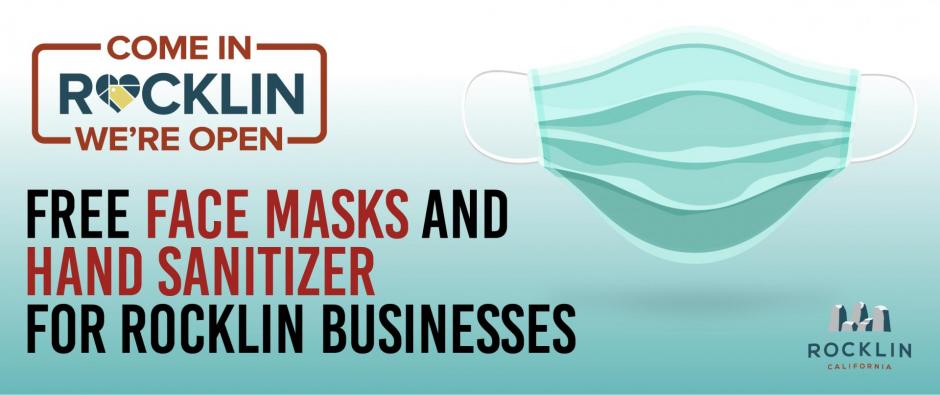 The City of Rocklin is working with Placer County and the State of California on a second distribution of limited quantities of face coverings and hand sanitizer to Rocklin small businesses.
Businesses must complete the online survey here to receive supplies.
A drive-through pickup day is scheduled for Tuesday, August 4, from 9 a.m. to 12 p.m., at the Rocklin corporation yard at 4081 Alvis Ct, Rocklin, CA, 95677. All businesses who complete the mandatory survey will receive follow-up communication with additional pickup instructions. After submitting the online form, businesses will be contacted with a date and time their order will be available.
The state run, locally administered program, allows businesses to receive the personal protective equipment at no cost, if they confirm they are unable to secure it due to lack of private supply or lengthy delivery times.
The personal protective equipment is available for businesses that are open, or preparing to open, to assist in keeping employees and customers healthy and safe.
Questions about the program can be emailed to info@rocklin.ca.us.