Excessive Heat Warning June 16-19
Dangerously hot temperatures are in the forecast for Rocklin and northern California this week. The National Weather Service has issued an excessive heat warning from Thursday to Saturday evening. Now is the time to prepare for the heat!
TEMPERATURE: Daytime highs will range from 100 to 113 across much of northern California with overnight lows in the upper 60s to lower 80s.
IMPACTS: High risk of heat related illness, especially for sensitive groups: elderly, children, sick people and animals.
ADDITIONAL IMPACTS: Plan outdoor activities accordingly! Try to schedule activities in the morning or evening when temperatures will be cooler, and with less exposure to direct sunlight.
PRECAUTIONARY/PREPAREDNESS ACTIONS: Take extra precautions if you work or spend time outside. When possible, reschedule strenuous activities to early morning or evening. Know the signs and symptoms of heat exhaustion and heat stroke. Wear light weight and loose fitting clothing when possible and drink plenty of water.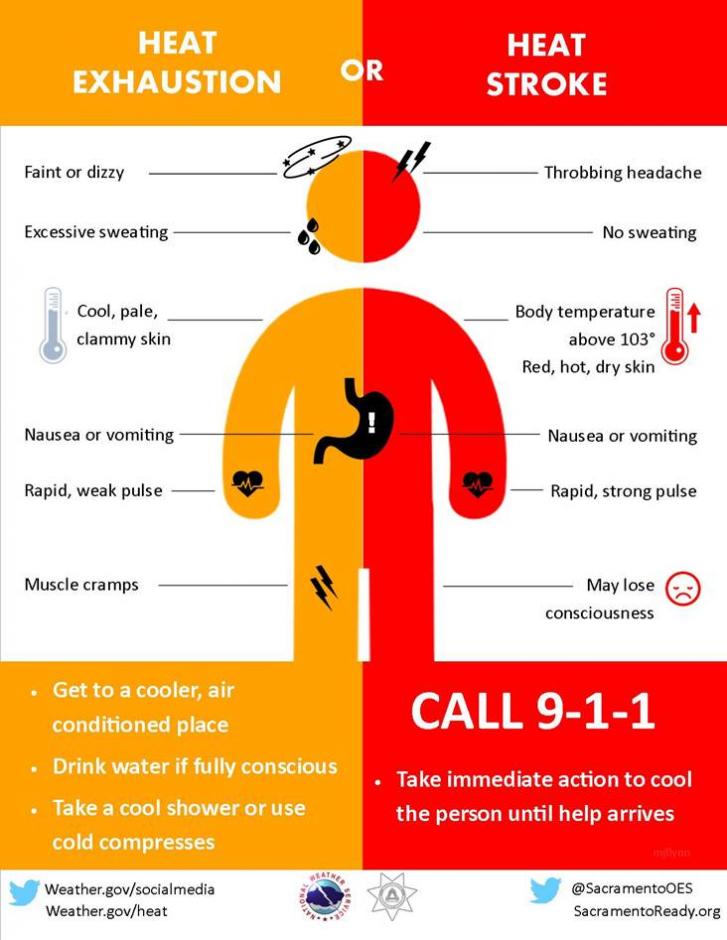 More information on the local forecast can be found here.