Rocklin Fire Santa Tours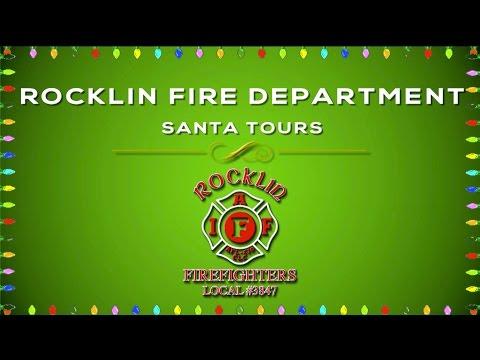 Every December the Rocklin Firefighters are called upon to assist Santa Claus in visiting the neighborhoods of Rocklin.  This tradition has been occurring in Rocklin since the 1970's and has continued to be a favorite event of families in the community.  You can follow Santa each night from the the Rocklin Firefighters Local 3847's Facebook page.
Santa Tours will begin the night of December 4th.  He will usually hit the streets around 5:30 pm.  We have attached the link below for your convenience to help determine when Santa may be visiting your neighborhood.  Simply click the link and then find your street.   You can also follow Santa on the Rocklin Firefighters Facebook page.  There you will be able to get nightly updates should Santa have an emergency at the North Pole.
https://drive.google.com/open?id=1zQt-Jck5rCX4v3M_sFyHFKowc84&usp=sharing