The Marshall Tucker Band
Quarry Park Amphitheater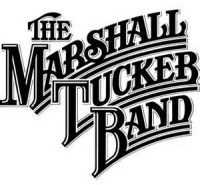 Legendary Southern rock group, The Marshall Tucker Band, comes to Rocklin this spring to mark the opening of the City's new Quarry Park Amphitheater. The band's appearance will be the first in a series of six concerts that will welcome an eclectic array of live music and events to be held at the location in the coming year. 
"To have such an iconic band launch the opening of our new venue is so exciting. We're looking forward to this event and many more like it to showcase what our community can expect in the future," says Jim Crosthwaite, Program Manager of Rocklin's Recreation, Arts, and Event Tourism department. 
The Marshall Tucker Band performs the perfect blend of jazz, country, blues, rock & roll, and everything in between. With hit songs like "Can't You See," and "Heard it in a Love Song," the band is sure to rock your socks off! Due to the ever changing scope of today's music, a new generation of fans is learning what the rest of their fans have known for so long — that good music knows no limits. 
Tickets are on sale now at rocklin.ca.us/concerts and a variety of levels are available. Get your tickets soon as some sections are already sold out! Concert goers can expect an exciting outdoor show experience, complete with food trucks, vendors, and a secondary stage to host the event's opening act, The Bonedrivers.