Hot Chili & Cool Cars
Quarry Park & Rocklin Road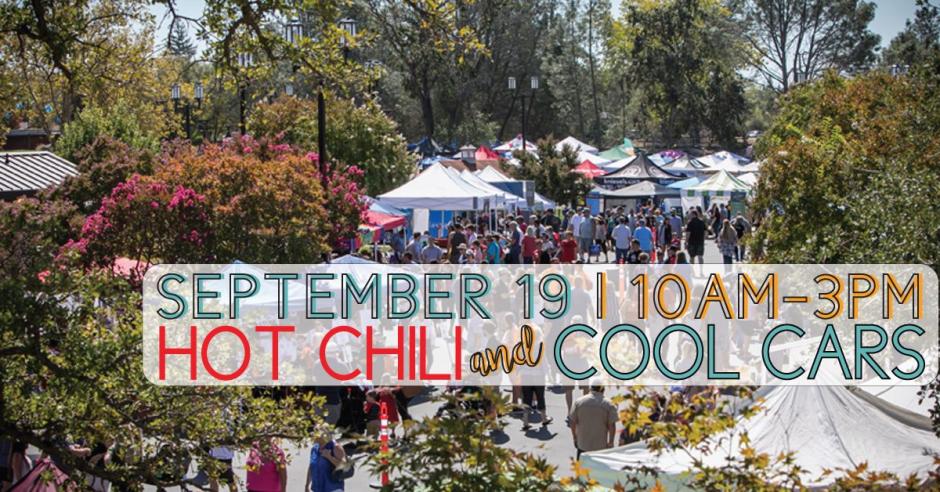 Rocklin's annual favorite, Hot Chili & Cool Cars, returns for its 27th year at Quarry Park
and Rocklin Road in Rocklin on Saturday, Sept. 19, 2020 from 10 a.m. to 3:00 p.m. Hosted by the Rocklin Chamber of Commerce, this classic car contest will feature some of the area's most popular automotive beauties, and enthusiastic chili cooks will vie for the chance to be crowned champion of the chili cook-off. The kid's area will boast bounce houses, a climbing wall, face painting, games and crafts to entertain the younger set, along with the traditional midway.
WHEN: Saturday, September 19, 2020 | 10 a.m. to 3 p.m.
WHERE: Quarry Park & Rocklin Road
COST: Free Admission
MORE DETAILS: For more information about this event, please go to https://www.rocklinchamber.com/hotchilicoolcars.html
Follow the Rocklin Chamber of Commerce on Facebook for up to date info!