Hot Chili Cars Cruise
Throughout Rocklin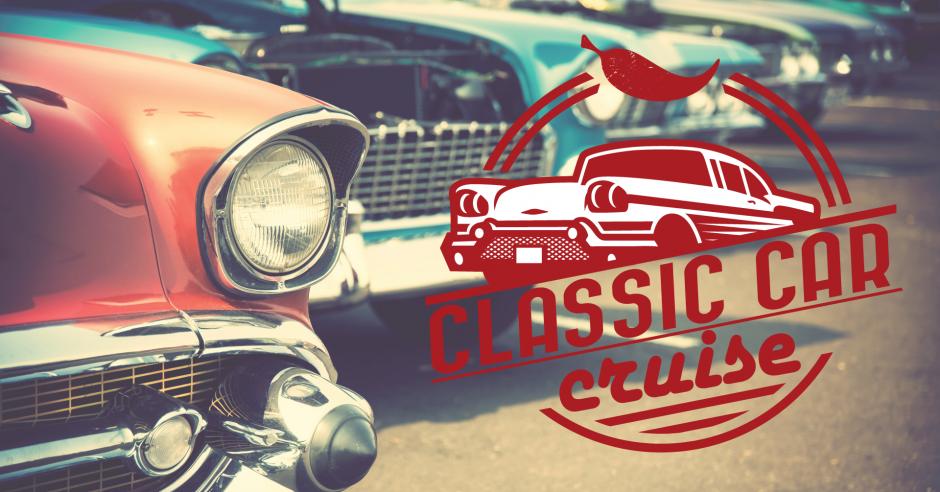 The Rocklin Chamber of Commerce is announcing the first ever Hot Chili Car Cruise coming to a street near you on Friday, September 18 starting at 6:30pm. Classic cars will be cruising the streets of Rocklin to spread a little Hot Chili cheer. They invite you to pull up a lawn chair, heat up a bowl of chili and watch these beauties cruise down the streets of Rocklin. The route and list of streets can be found on their website at www.rocklinchamber.com/hotchilicoolcars or on their FB pages @rocklinchamber & @HotChiliCoolCars.
If you're picking a spot along the route to view the cruise, just remember to practice social distancing and mask wearing so it can stay a fun, safe community celebration for everyone. As always, #keepcalmandchilion.
WHEN: Friday, September 18, 2020 | 6:30 p.m.
WHERE: Throughout Rocklin, see map
COST: Free
MORE DETAILS: For more information about this event, please go to https://www.rocklinchamber.com/hotchilicoolcars.html