Cleanup Day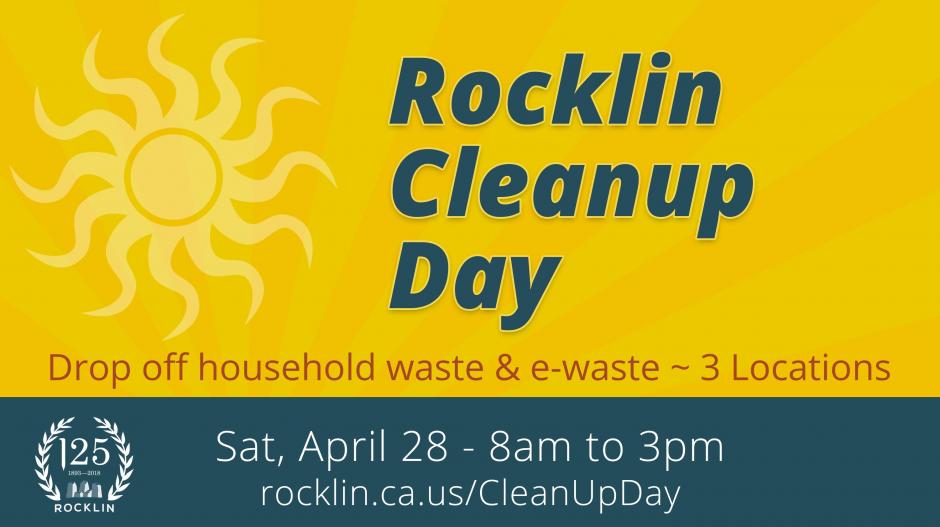 It's Spring! Time to Clean!
On April 28th, drop off your waste (including e-waste) at designated locations throughout Rocklin for the City's clean-up day event. A pick-up service will be offered to Rocklin residents with special needs. Please call the Parks and Recreation office for more information or to schedule a pick-up.
The deadline to request a pick up is 5:00 pm on Thursday, April 26th.
No refrigerators, freezers, or air conditioning units                                              
Nothing over 6 feet in length or width          
No Hazardous materials such as paint, pesticides, etc.
No U-Haul type trucks
No tires                      
Drop off items between 8:00 am – 3:00 pm on April 28th to the following locations:
Sierra College, Overflow parking lot on Rocklin Road & El Don
City of Rocklin Corporation Yard, 4081 Alvis Ct
Whitney Park, 1801 Whitney Ranch Parkway
For more information, please call 916-625-5200